A big thank you to PhD Candidate Richard Bell from the Asia Pacific Centre for the Responsibility to Protect who was recently called to attend the bushfires in his defence force reservists capacity.
Supervised by Centre Director Professor Alex Bellamy and Suzanna Fay from the School of Social Science, Richard has been a Lieutenant in the Australian Army Reserves with the 11th Engineer Regiment since 2015.
Over 3 weeks of this month, he commanded a Troop of 62 soldiers to conduct a variety of route clearance tasks in the Wollemi, Yango and Dharug National Parks.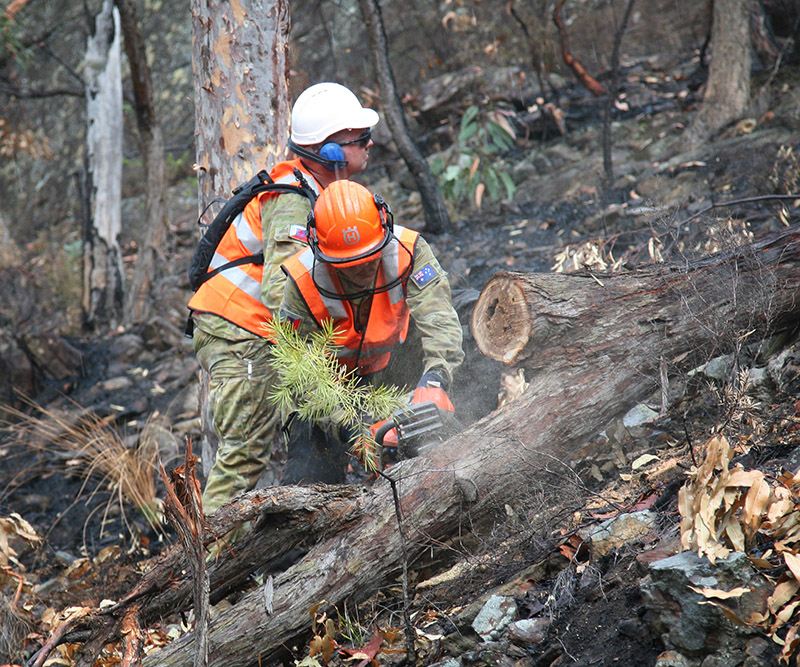 Using tractors, bulldozers and excavators, as well as chainsaws and muscle, they cleared fallen trees and debris from close to 300km of public access roads; opening up critical communications and electricity infrastructure, access to private property, several sites of cultural importance including sacred Aboriginal rock sites, convict-built bridge abutments and trails, and opening up access to protected animal and plant species.
The Troop also provided watertrucks to refill firefighter tanks in remote areas. The reservist soldiers in the troop – most of whom had voluntarily left their work and private lives to support the civilian community – also had the opportunity to learn about the conduct and safety issues surrounding tree-felling in fire affected areas (performed only by qualified National Parks and Wildlife/Rural Fire Service staff), and considerations of work on recently burnt country.
The work that Richard completed as Troop Commander was a small part of a much larger Army deployment of 3000 Army Reservists across the country.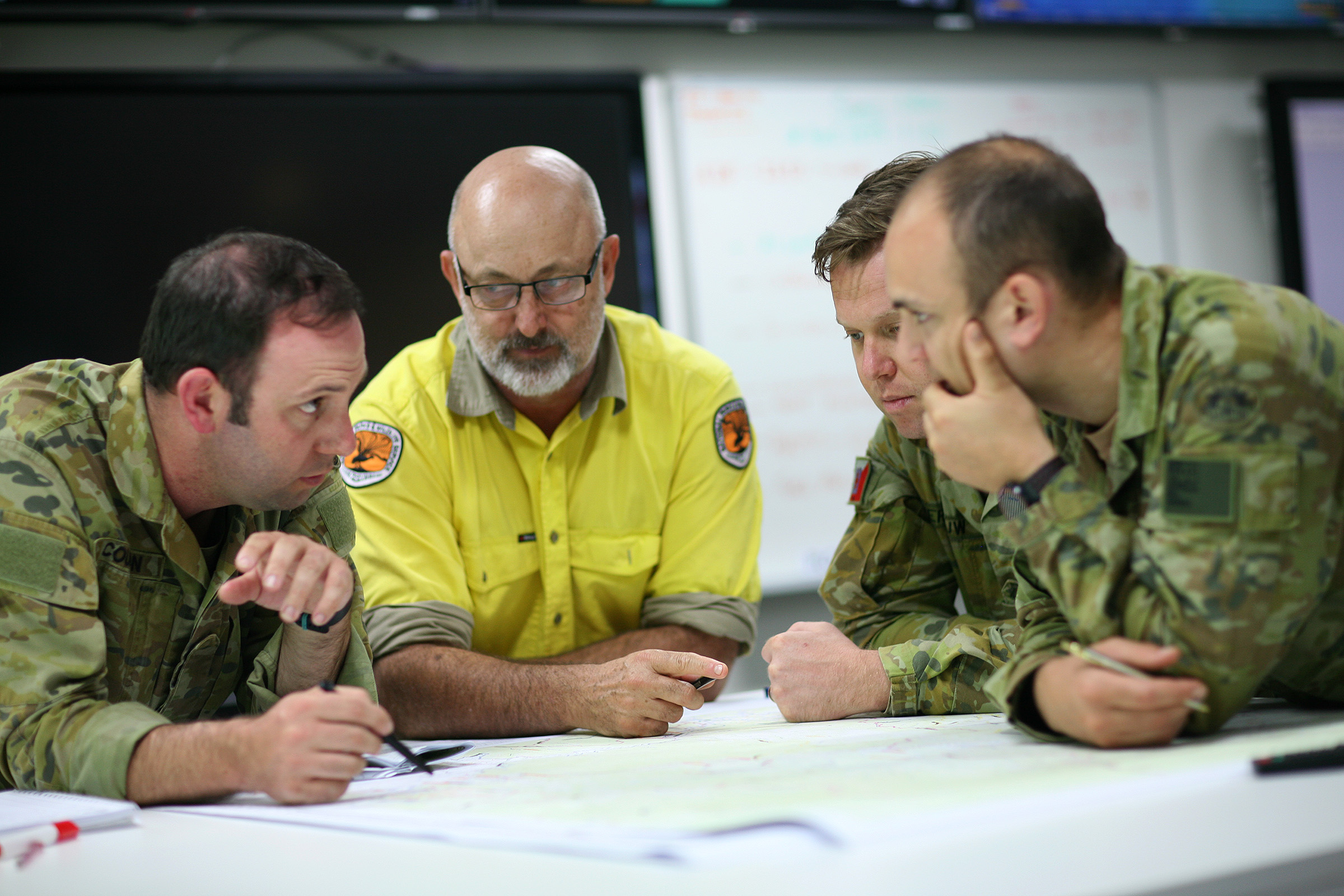 Working closely with the National Parks and Wildlife Service and the Rural Fire Service, their main effort was to support and free up staff from NPWS/RFS who were able to then allocate more of their time and resources to continue controlling fires that still burnt around the area.
"We were privileged to have the opportunity to help in whatever way we could and were proud to be able to work with such dedicated professionals in both services," Richard said.
Now back in Brisbane, Richard is focusing his research on the manner in which governance strengthening initiatives can contribute to sustained peace in post-conflict societies.