Youth for Atrocity Prevention in the Asia Pacific
The Asia Pacific Centre for the Responsibility to Protect supports youth leaders throughout the Asia Pacific to further their efforts in atrocity prevention and peacebuilding.
We are continuously looking for more opportunities to engage with youth in the Asia Pacific. Browse our activities below for further information or contact us to find out how to get involved with the Centre's work. 
Youth Core Group on Atrocity Prevention (YCGAP)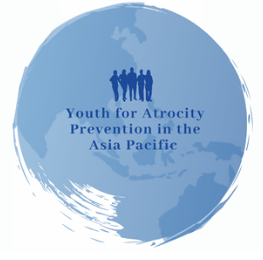 The Youth Core Group on Atrocity Prevention (YCGAP) was established at the APR2P Youth Forum in Jakarta in 2019, with the vision to strengthen grassroots youth advocacy on atrocity prevention and the Responsibility to Protect (R2P). The YCGAP's Strategic Statement (PDF, 542KB) outlines its objectives to:
Identify and raise awareness of priority issues for young people in relation to atrocity prevention in the Asia Pacific.
Forge networks with emerging youth leaders and existing Youth, Peace and Security (YPS) groups to empower youth input on conversations around R2P.
Be the leading voice of young people in the Asia Pacific region on atrocity prevention.
You can follow the activities of the YCGAP on Facebook.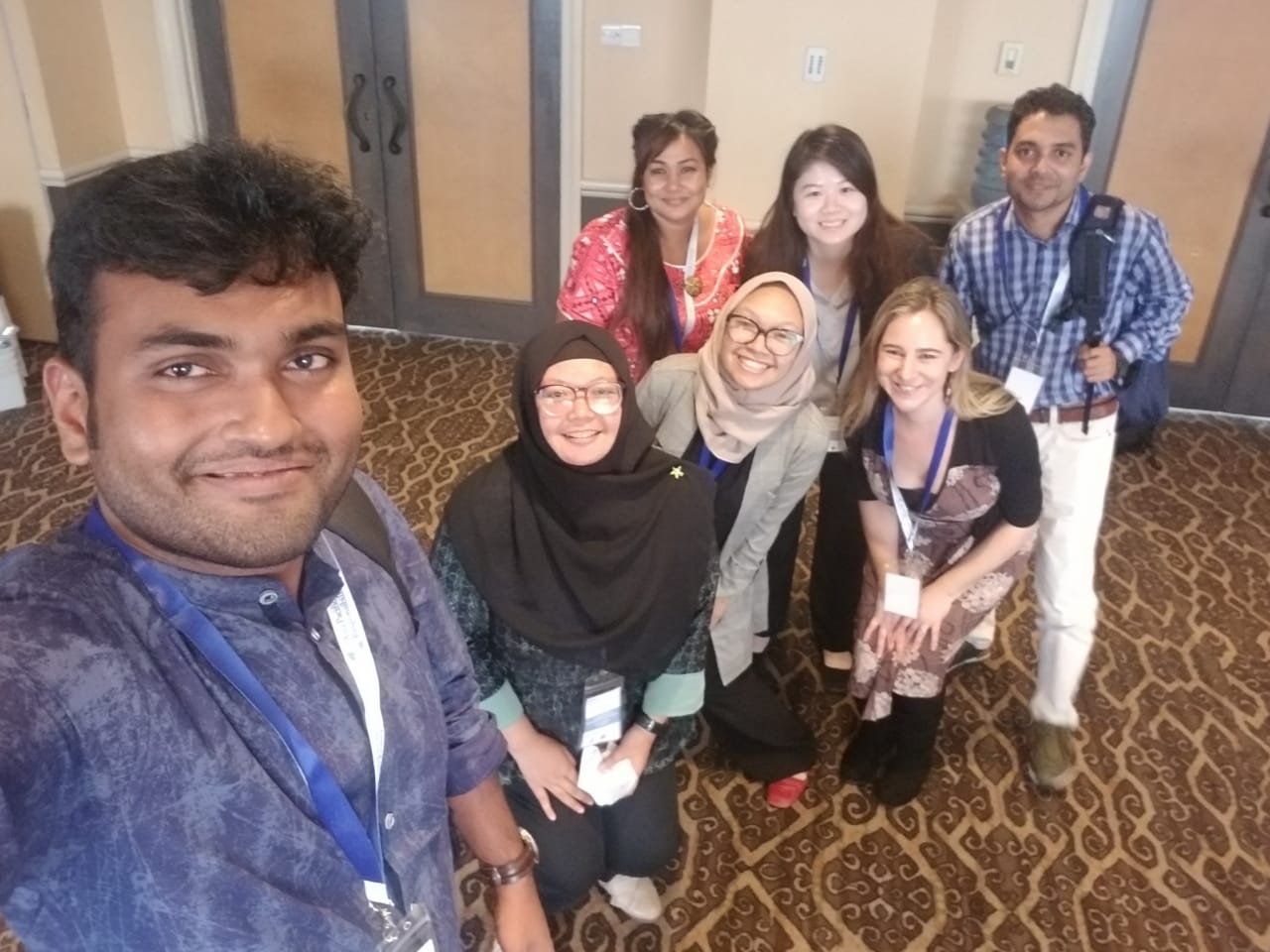 The current members of the YCGAP are:
Wike Devi Erianti - Indonesia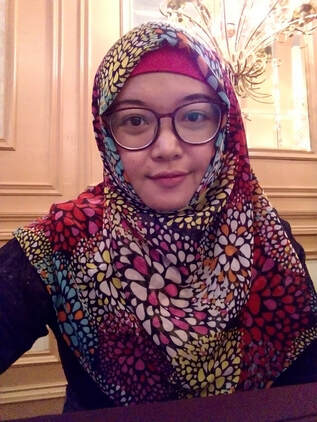 Ms. Wike Devi Erianti earned a bachelor's degree in political science with a minor in comparative politics from the University of Indonesia in 2013. For almost 5 years, she has been actively involved in and worked with disability organizations in both Indonesia and ASEAN to campaign for the rights of people with disabilities with the ASEAN Disability Forum (ADF) as the program manager. Ms. Devi previously worked as the Senior Program Officer and Junior Assistant to the ASEAN Advocacy with the Human Rights Working Group (HRWG) and the Indonesian Representative to the ASEAN Intergovernmental Commission on Human Rights (AICHR). She plans to pursue postgraduate studies in global development and human rights while residing in Eastern Java, Indonesia.
Nyon Nyin Toh - Malaysia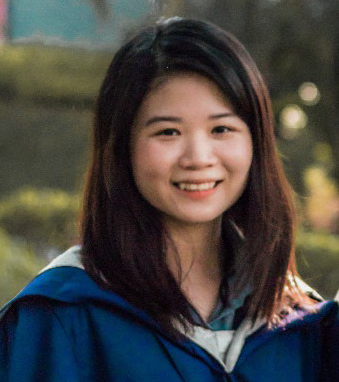 Nyon Nyin is the Human Rights Strategist at the Malaysian Centre for Constitutionalism and Human Rights (MCCHR). Her work focuses on coordinating strategic litigation training for lawyers to litigate public interest cases and initiating national high-level consultations for legal experts to work on human rights reform in Malaysia. This covers international human rights standards and principles, freedom of thought, conscience and religion, freedom of expression, freedom of assembly, constitutional awareness, in-court and public advocacy, among others.
Nyon Nyin holds a Bachelor's degree in Economics from the University of Malaya.
Lway Hlar Reang - Myanmar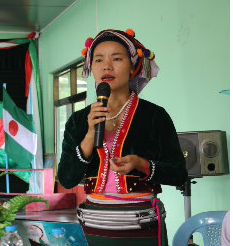 Lway Hlar Reang from Ta'ang ethnic group, based in Lashio, Northern Shan state of Myanmar. Lway is the General Secretary of Ta'ang Students and Youth Organization – TSYU. She works with communities in Northern Shan, Ta'ang (Palaung) areas, providing training, youth consultation and workshops for young people at the community level.
Lway is an alumni of the Alternative ASEAN Network on Burma (ALTSEAN) women's internship program.
Gaia Michelle Benjamin - The Philippines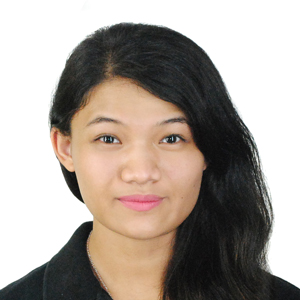 Gaia currently works as a program assistant for gender and atrocity prevention at the Asia-Pacific Centre for the Responsibility to Protect - Philippine Office (APR2P-PO). She is also pursuing a Juris Doctor degree at the University of the Philippines.
Gaia holds a Bachelor's degree in Diplomacy and International Relations, with a specialization in East and Southeast Asian studies and a minor in English Literature from Ateneo de Manila University.
Fiona Servaes - Thailand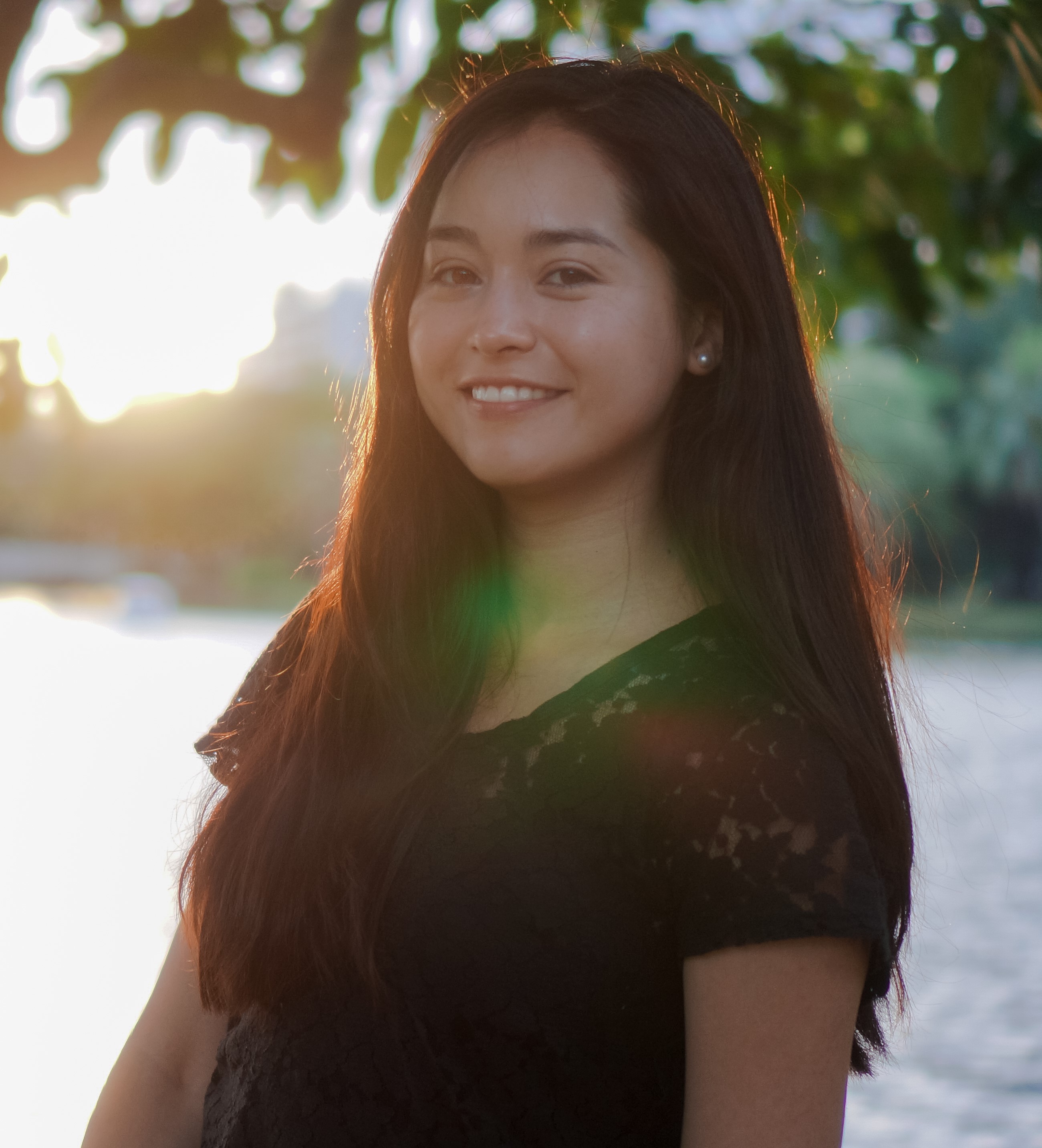 Fiona Servaes is the Advocacy and Campaigns Officer on Refugee and Migrant Rights at ASEAN Parliamentarians for Human Rights (APHR) based in Bangkok. Before joining APHR in 2019, she was an intern at the UN Office of the High Commissioner for Human Rights (OHCHR) Regional Office for South East Asia supporting the Deputy Regional Representative on climate change, migration and business and human rights issues in the region. 
Fiona has several years of research, advocacy and communications experience at various NGOs in the US, Thailand and the Netherlands working on migration issues. She graduated from the European Master's Programme in Human Rights and Democratisation in 2018 and the University of Massachusetts Amherst in 2015.
Khin Maung - Myanmar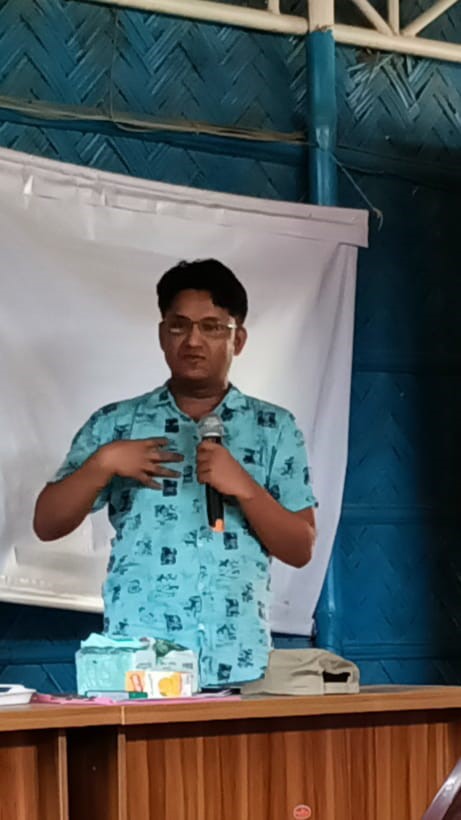 Khin Maung is founder and executive director of the Rohingya Youth Association, which works on youth empowerment and human rights advocacy. He has tirelessly advocated on behalf of the Rohingya community to global audiences through media interviews, and is involved in the peace process between Rohingya and Rakhine in Myanmar. Khin is a trainer in youth leadership and human rights, a law student, a human rights defender and a youth leader.  
Md. Arman Hossain - Bangladesh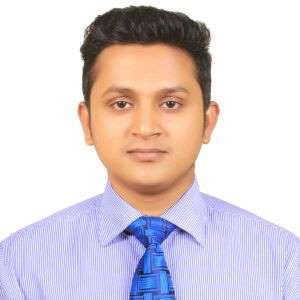 Md. Arman Hossain works with Research Initiatives, Bangladesh (RIB) as a documentation and training officer, in the field of agroecology, sustainable and safe food production, food security, and climate crisis.
He completed his undergraduate and postgraduate qualifications in International Relations at the University of Chittagong, Bangladesh.
Olivia Melissa Baro - Fiji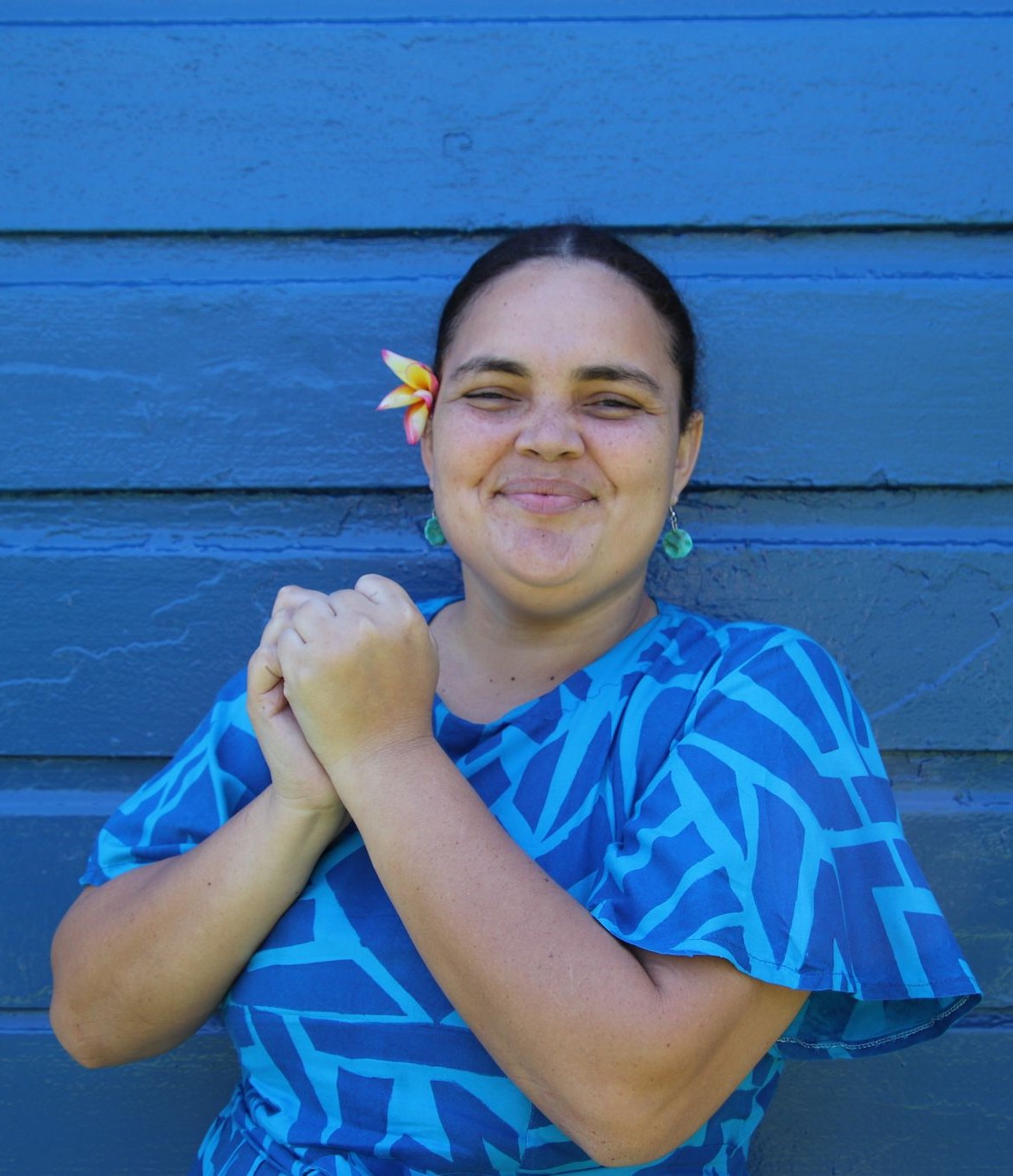 Olivia Melissa Baro is Ecumenical Enabler for Youth Engagement and Empowerment, with the Pacific Conference of Churches (PCC) in Fiji. In this role, she coordinates the PCC Regional Ecumenical Youth Council. She has also been a volunteer with the Scripture Union in Fiji for almost a decade, and has been a youth delegate in a range of national and regional meetings.
With a Bachelor of Arts in Marine Management from the University of the South Pacific, Olivia is passionate about youth issues and spirituality, community engagement and outreach.
Josaia Tokoni - Fiji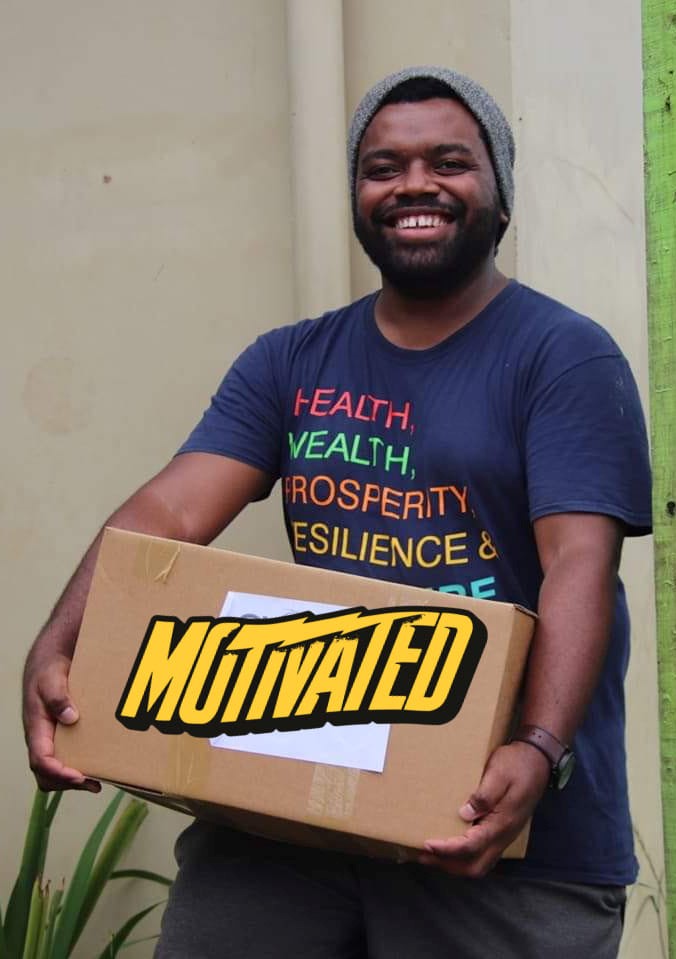 Josaia is the Team Leader for the Research, Communication and Training Unit at the Fiji Council of Social Services (FCOSS) based in Suva. Before joining the FCOSS secretariat in 2020, he was a research officer at the Office of the Leader of Opposition in the Parliament of the Republic of Fiji supporting the Leader of Opposition and Members of Parliament with policy research and advocacy.
Josaia is a passionate youth leader who has worked on diverse advocacies including; good governance, democracy, human rights, rule of law, climate change, disaster risk reduction and gender among others. At the regional level, Josaia is a member of the Pacific Youth Forum Against Corruption, an affiliate of the Pacific Youth Council advocating for good governance, and a united Pacific free of corruption. 
Activities and Achievements
Nyon Nyin Toh represented YCGAP at the 22 June 2022 webinar on the role of children and young people in atrocity prevention, hosted by the International Coalition for the Responsibility to Protect. This event coincided with the release of the UN Secretary General's 2022 Report on R2P, which focuses on youth and R2P. More information on the event can be found here, or you can watch the event on YouTube: 

Four Steps Closer to World Peace is a toolkit with practical tools, histories and knowledge that can facilitate the work of young people working to improve the world they'll grow up in. It is particularly useful for youth working in atrocity prevention, human rights, development, conflict resolution, peace-building and peace-keeping, yet it can also be used by anyone hoping to build a more peaceful world. 

This toolkit was created by Megan McKeown-Gleason and supported by the Asia Pacific Centre for the Responsibility to Protect, ALTSEAN-Burma, The Middle Path Group Brisbane, and The Rotary Foundation Rotary Peace Fellowship. It is informed by the perspectives and needs of young people from Burma/Myanmar. Four Steps Closer to World Peace presents research, tools and concepts relating to the neuroscience of fear and stress, the neuroscience of difference, resilience building, wisdom of crowds theory and practice, building collaborative cultures, non-violent communication, conflict resolution, and countering polarisation and idealization. The tools presented here are applicable to both personal and professional contexts.

The Four steps closer workshops have been shared a total of six times since the program was launched in 2020, including with SEAYPO, Altsean Burma's Bridges MM Youth Program and with Altsean Burma's Women of Burma (WOB) Program. Fragments of this program have been added permanently to the WOB core curriculum. The toolkit is free to download as a Google doc here.

 

YCGAP member Nyon Nyin Toh attended the High-Level Global Conference on Youth-Inclusive Peace Processes in January 2022.

 

YCGAP presented at the Inaugural Fiji Workshop on Atrocity Prevention and R2P (PDF, 910KB) in Nadi, November 2021.

Several members have graduated from the Dubrovnik Atrocity Prevention School, with Gaia Benjamin delivering a lecture during the 2021 course at the school, available on YouTube: 

Partnered with Justice Call, the International Coalition on the Responsibility to Protect, UNMGCY and others for the youth webinar on Myanmar on 21 April 2021, entitled "Webinar on the role of youth in defending human rights values and preventing mass atrocity crimes in Myanmar".

YCGAP released a statement in solidarity (PDF, 218KB) with young people in Myanmar on 25 March 2021.
In March 2021, YCGAP was selected following an application process as UNMGCY's Global Focal Point for YR2P (Youth for R2P), with Gaia Benjamin (The Philippines) and Nyon Nyin Toh (Malaysia) as the representatives. YR2P is one of a range of working groups intended as an engagement mechanism for young people in UN processes.

Partnered with the United Nations Major Group for Children and Youth (UNMGCY) and others on the Youth People Leading in Peace and Security webinar on 21 August 2020, for International Youth Day. YCGAP was represented by Wike Devi Erianti (Indonesia) and Mofaq Kharul Taufiq (Bangladesh).
Local Youth Projects
APR2P has supported the following projects conducted by and for local youth.
2022
Bangladesh
Research Initiatives Bangladesh conducted a four-month participatory action research (PAR) project with Buddhist young people in Ramu, Cox's Bazar, aimed at contextualising and countering hate speech against religious and ethnic minorities in Bangladesh. Meetings and trainings were held with Borua Buddhist youth and Rakhine Buddhist youth and began by identifying challenges for these communities.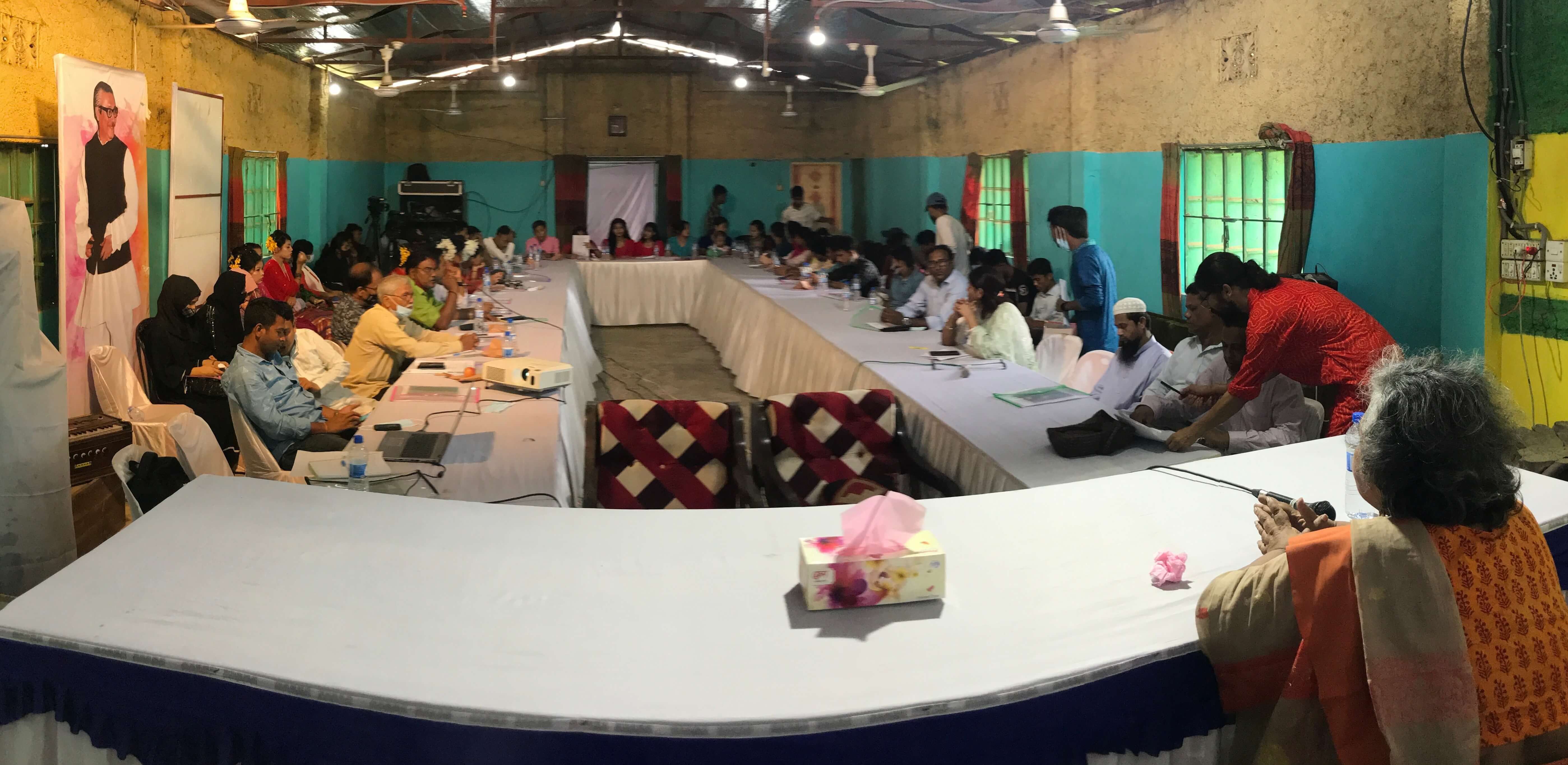 Issues included a lack of access to vocational studies, teasing and name-calling of Buddhists as 'Moghi' (a derogatory term used by Bengalis for ethnic groups perceived to come from Burma), drug addiction, early marriage, and corruption. Participants decided to prioritise the hate speech against Buddhists and identified ways to take action, such as seeking legal support, raising awareness and promoting education, seeking support from elected representatives, and asking teachers to address this issue in classes. Participant feedback in the final session reflected that they had learnt how to identify, address and solve problems, and how to use the PAR method for addressing social problems. The issue of hate speech for Borua and Rakhine Buddhist youth was also identified as linked with broader societal discrimination including disproportionately low numbers of scholarships and tertiary places, exclusion from business and markets, and gendered hate speech against girls.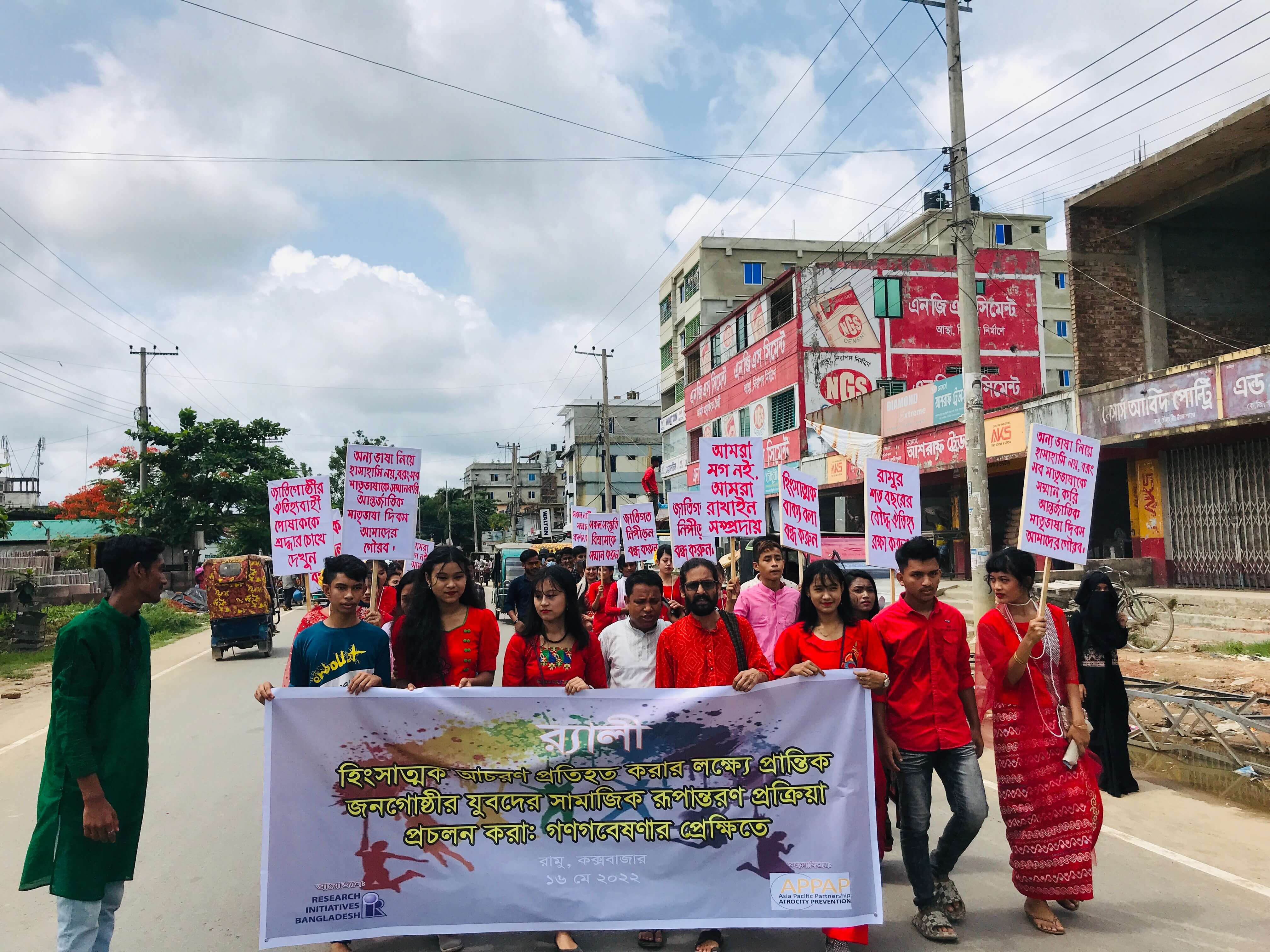 A final event was held in May at the Institute of Music, to discuss the findings of the project. Attended by young people, MPs, teachers, religious leaders, journalists and civil society, the event began with a colourful rally to create awareness of hate speech, followed by dialogue and drama.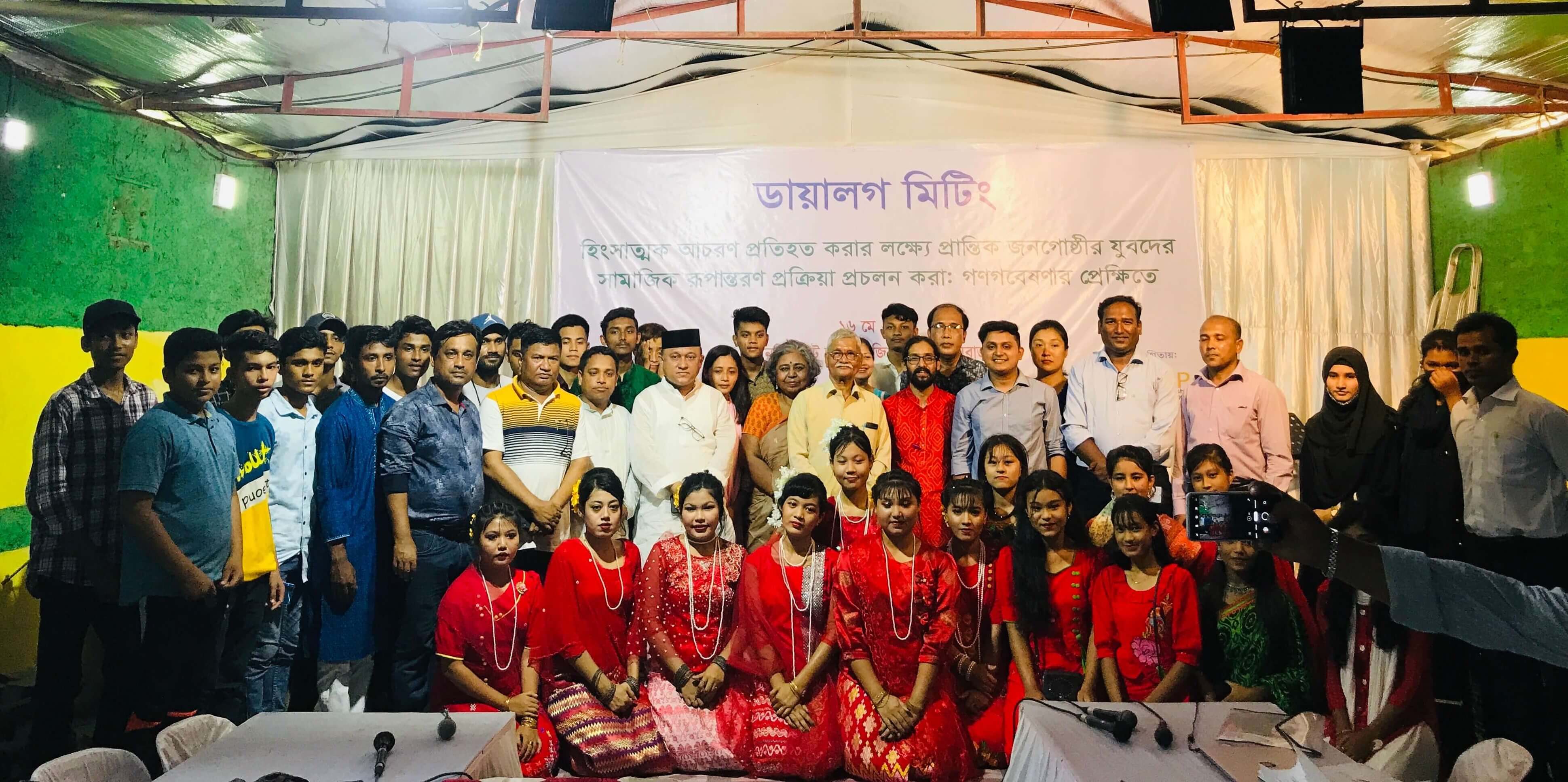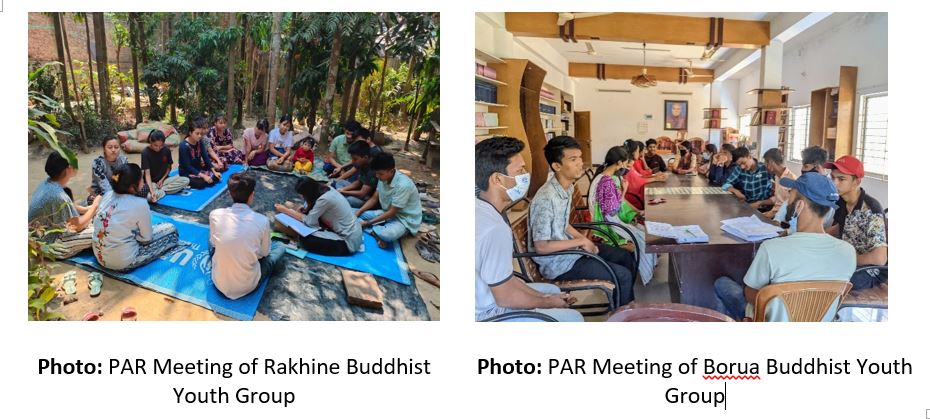 More details can be found in the Spotlight report here (PDF, 1.3MB).
Indonesia
The Habibie Centre has conducted a project titled "Turning Hate into Love: Empowering Youth for Atrocity Prevention through Participatory Video Training Program". Objectives included to: provide a means of healing for persecuted communities; to raise the voices of minorities or marginalised groups; and encourage dialogue among different groups. In addition, the films will be positive content to counter online hate speech.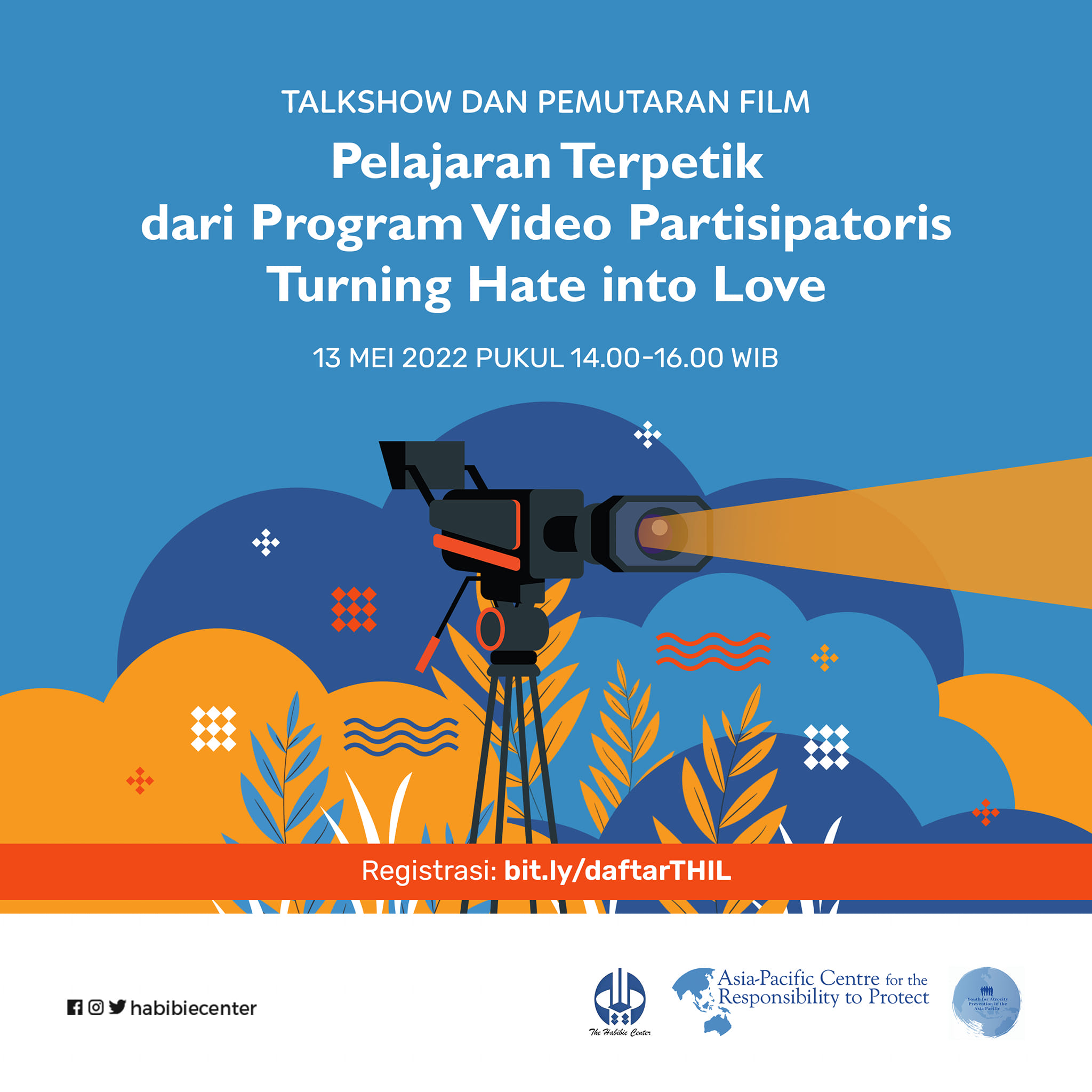 The project trained 12 young filmmakers from marginalised communities with skills in raising awareness and telling stories of their community. Participants were selected from previous CERITA graduates for an online training that covered group facilitation for social change, video participatory skills, and technical guides on video making and editing using smartphone. Participants developed a proposal explaining the film's theme and budget, and have gone back to their communities to carry out the process. Habibie is providing mentoring sessions to participants throughout the process to track progress and help solve any problems that arise. The completed films will be published on social media. More information on the project can be found in the Spotlight report (PDF, 802KB).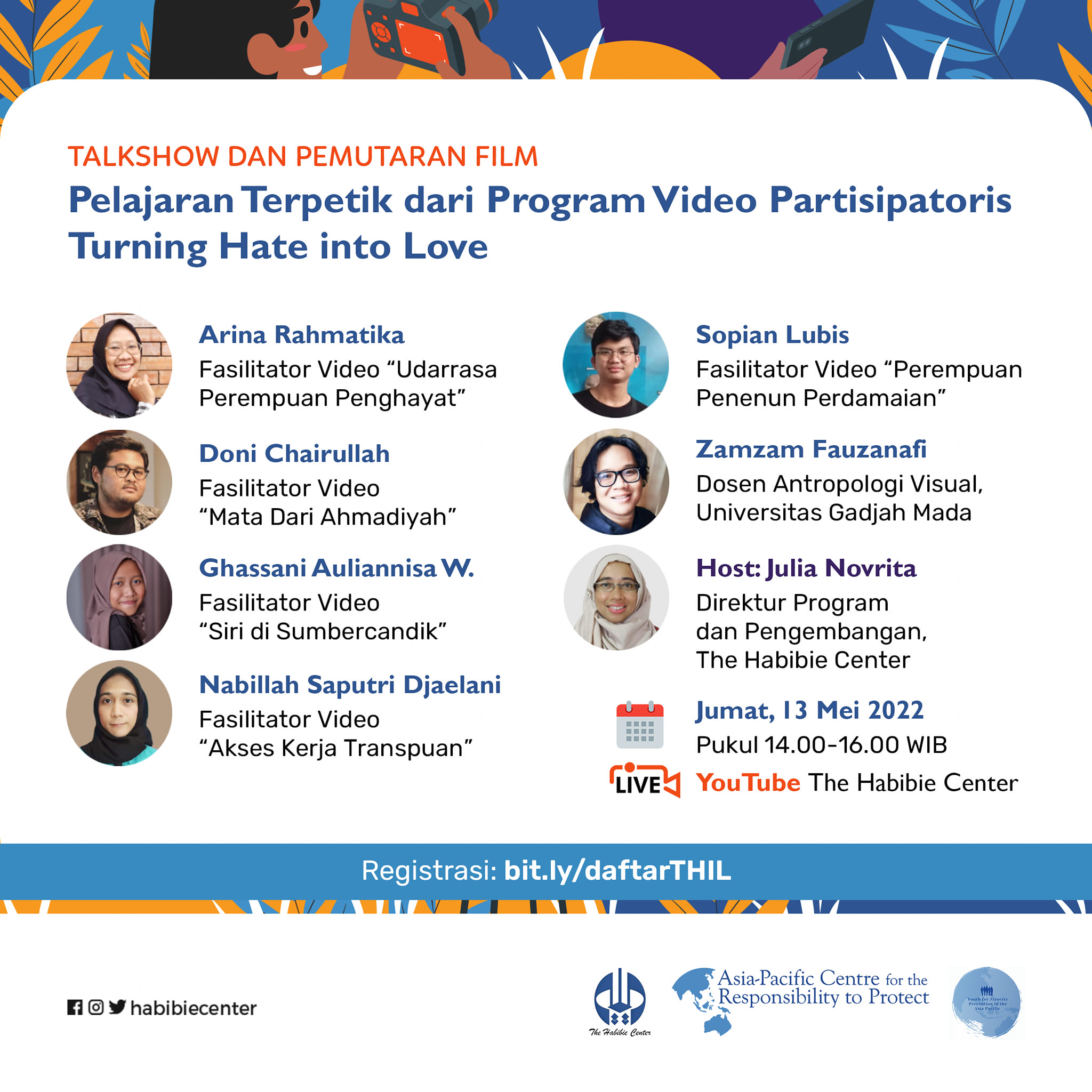 Fiji
The Pacific Centre for Peacebuilding's (PCP) youth empowerment project is designed to enhance youth capacity and participation in decision making, particularly in relation to restorative justice, peacebuilding and gender equality. Targeting young people (15-35) in five public rental communities in Lautoka, it aims to reduce the risk of violent conflict, such as the riots that occurred in Suva where military intervention was ordered to diffuse the situation. Underlying issues of poverty, violence against women and children, and substance abuse are being taken into account along with the broader Fiji context of structural and societal conflict, entrenched gender inequality, systemic power imbalance, and human rights violations. More information on the project can be found in the Spotlight report (PDF, 857KB).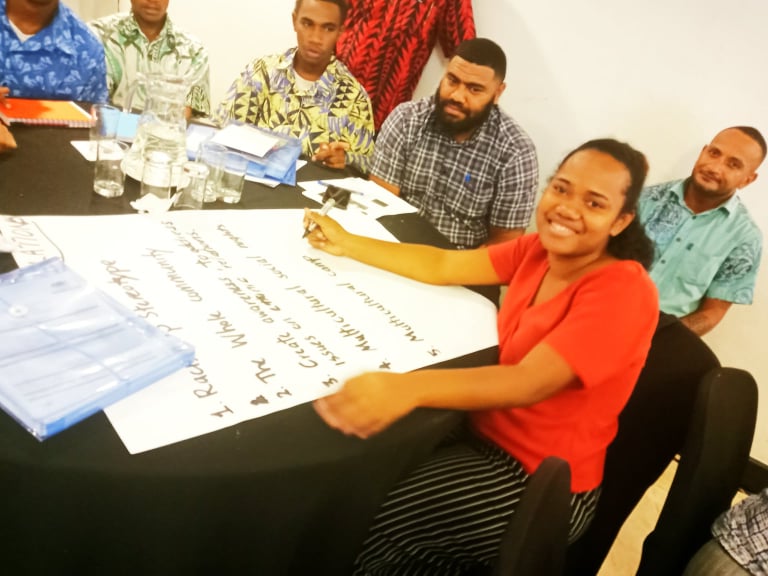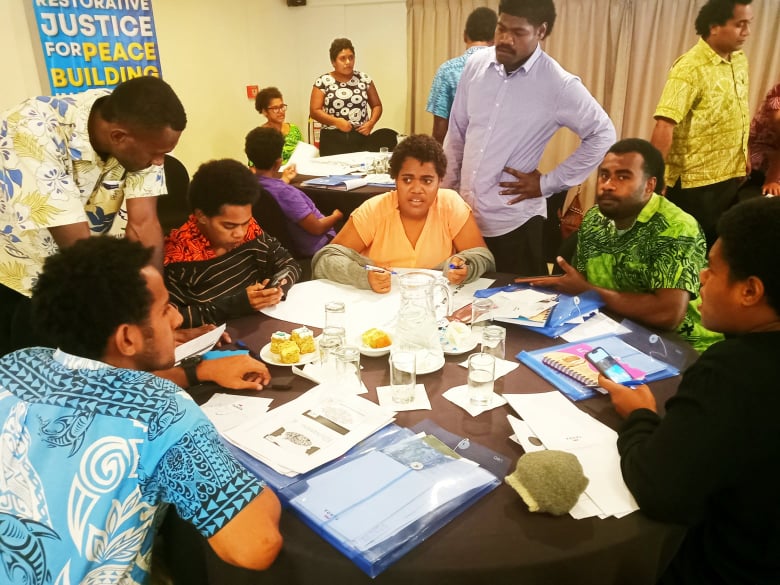 In March 2022, PCP conducted an extensive scoping visit, consulting with more than 100 young people via one-on-one semi-structured interviews and focus group discussions. Based on the issues identified, PCP designed and ran a training program in partnership with the Fiji Police and Ministry for Youth and Sport for 120 young people. It aimed to equip them with tools to analyse their situation, communicate their needs, and to dialogue and negotiate differences so as to reach peaceful resolutions while addressing roots causes, instead of resorting to crime and violence. The APR2P Centre offered a session on peacebuilding for young people.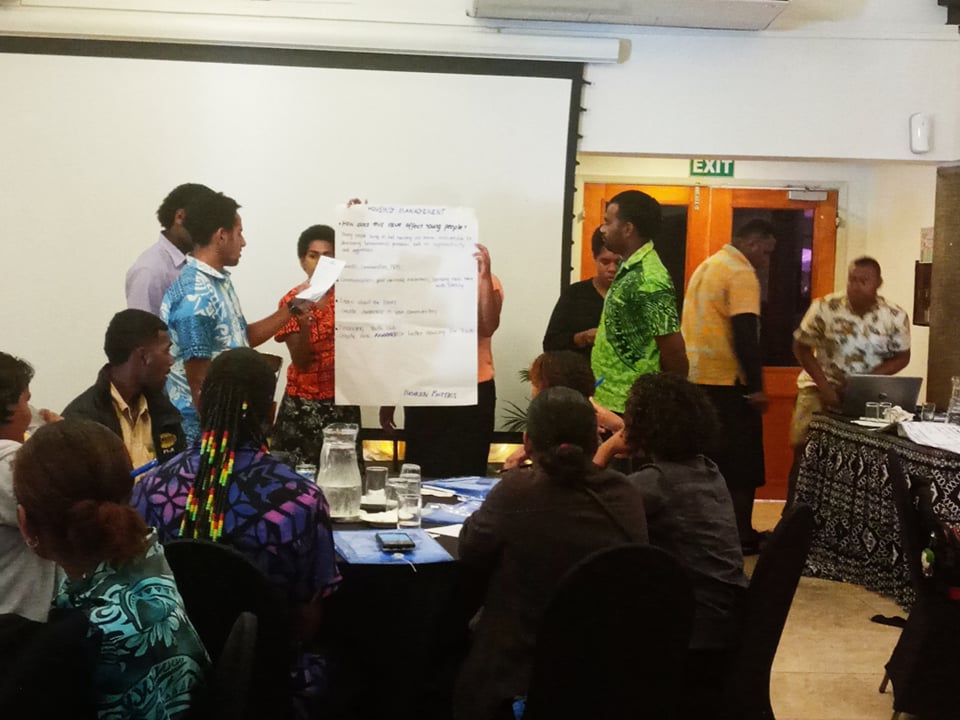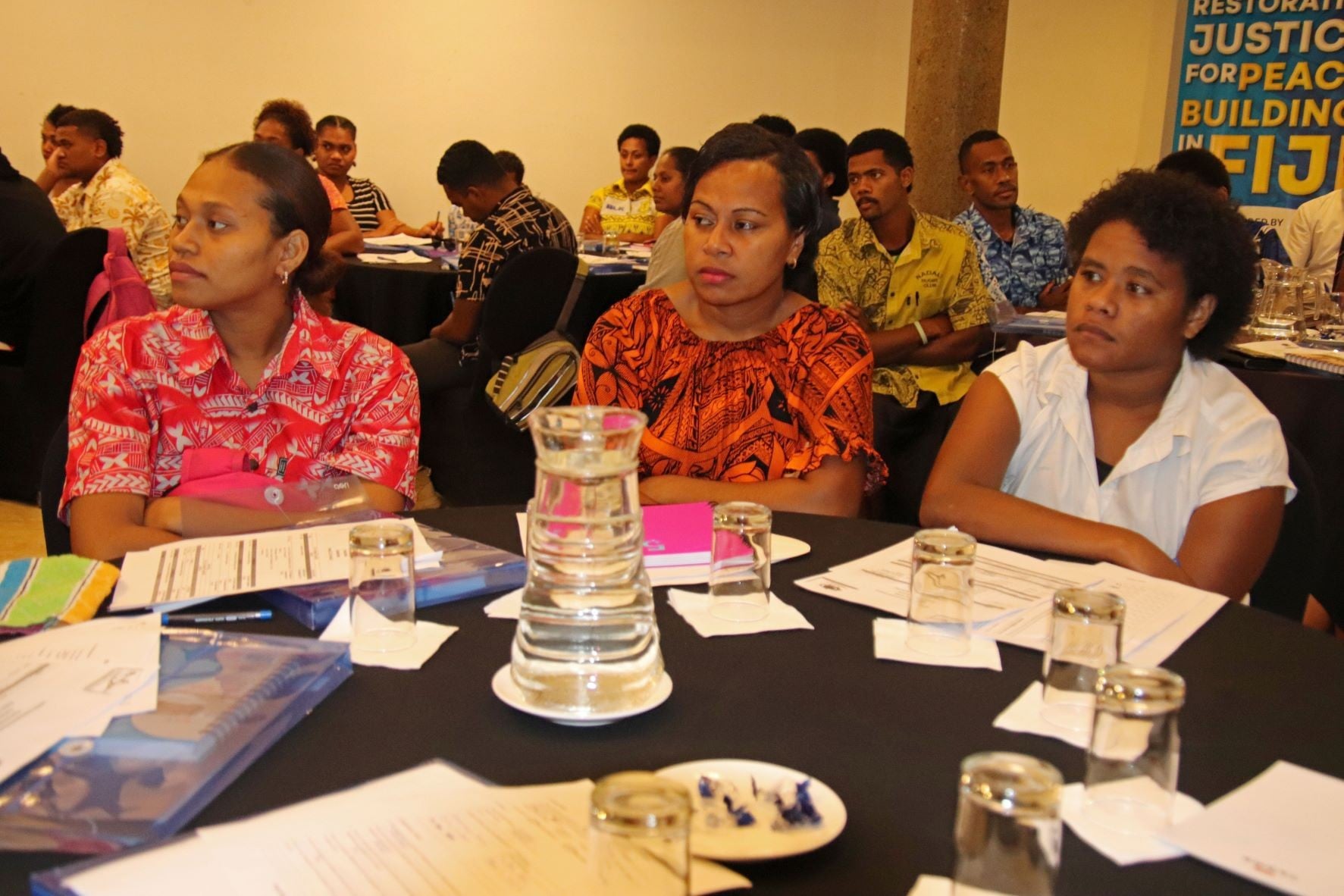 2021
Indonesia
The #BagikanDenganBenar (#ShareItRight) Virtual Academy trained 20 young people in responding to hate speech on social media. This project was led by Vierna Tasya Wensatama (Indonesia) (and an evaluation by Wike Devi Erianti) in conjunction with the Human Rights Working Group Indonesia. It was held in March 2021 and social media projects were posted to Instagram.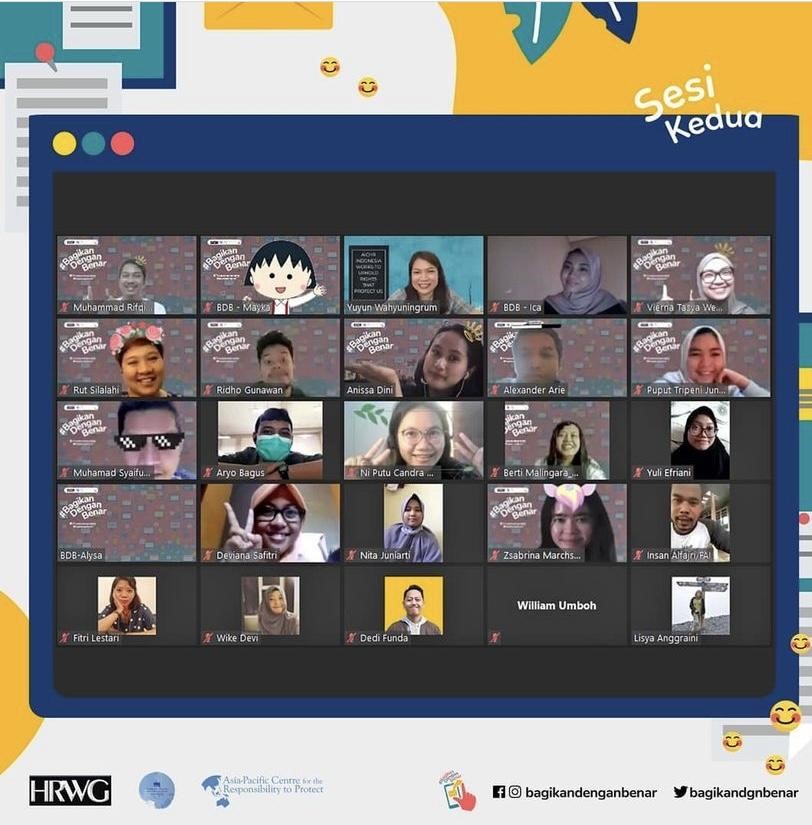 More information can be found in the Spotlight report here (PDF, 279KB).
Malaysia
From 30 April to 2 May 2021, a local youth consultation and capacity building project was conducted in Malaysia, on Hate Speech and Atrocity Prevention. The project was run through APPAP partner, Malaysian Centre for Constitutionalism and Human Rights (MCCHR), and led by YCGAP member Nyon Nyin Toh, Human Rights Strategist with MCCHR. Sessions were held on definitions of hate speech, freedom of expression, the risk hate speech poses for atrocity crime, and the role young people can play especially on social media. Article 19 partnered on some of these training sessions. With the aim of empowering Malaysian youth to play a larger role in countering hate speech and discrimination, the project consisted of a pilot training course on countering online hate speech, a youth consultation, a civic education workshop and a youth-led advocacy campaign.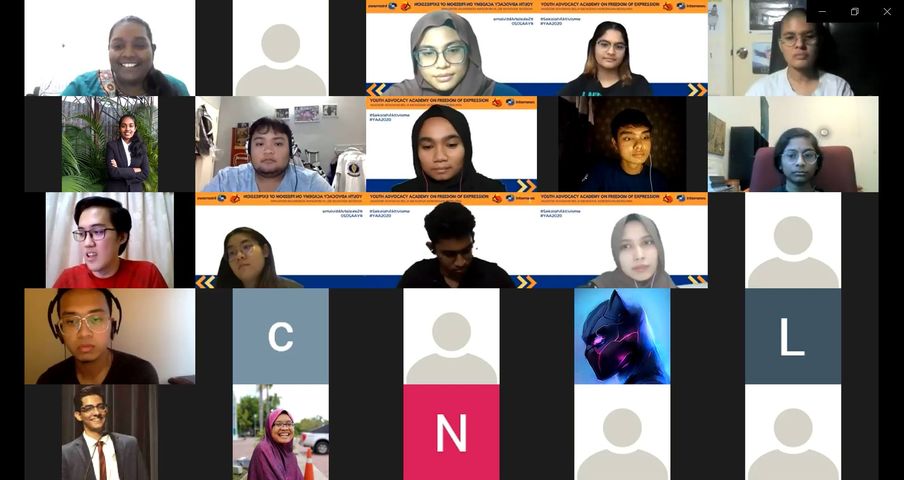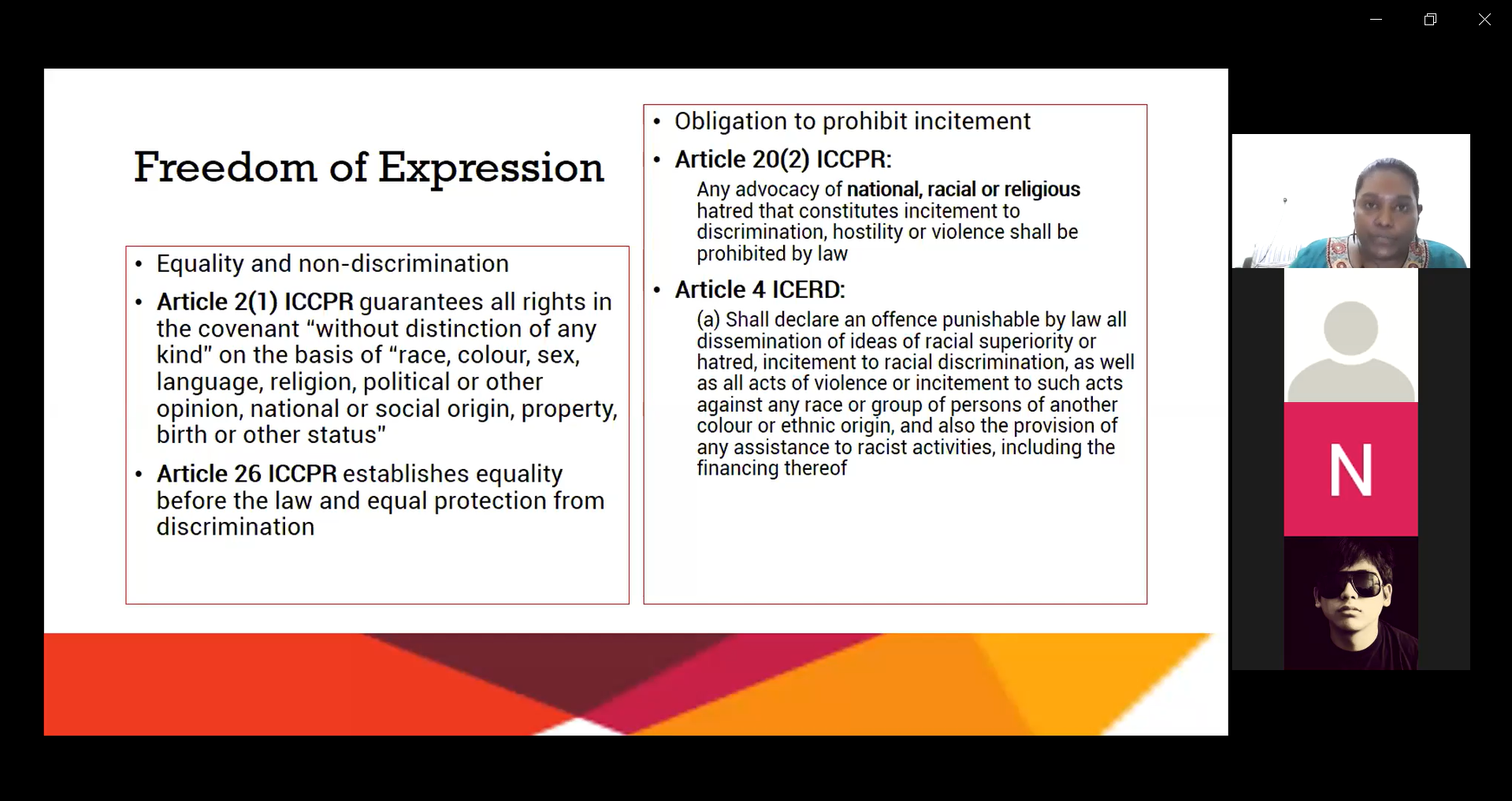 The latter resulted in two projects that have had a strong reach and engagement among young people. The first, Projek Sayang Kita: A Project to Promote Love, Mutual Respect and Equality, is a campaign against hate speech, recognising that hate speech may be a precursor to atrocity crime. This project values the important role young people play in helping to steer their generation away from hate and towards peaceful, inclusive and just societies. It involves a social media campaign, workshops and podcasts, dealing with marginalisation of minorities, examples of atrocity crimes, and practical activities to identify and prevent hate speech. Two workshops were held for students between 13-25 years of age, one in Bahasa Malaysia and the other in English, with a key activity being a comic strip competition with the winning piece on minority rights and hate speech featuring on the social media account. A podcast series on the link between hate speech and atrocity crime was streamed, featuring activists and other influential individuals in Malaysia.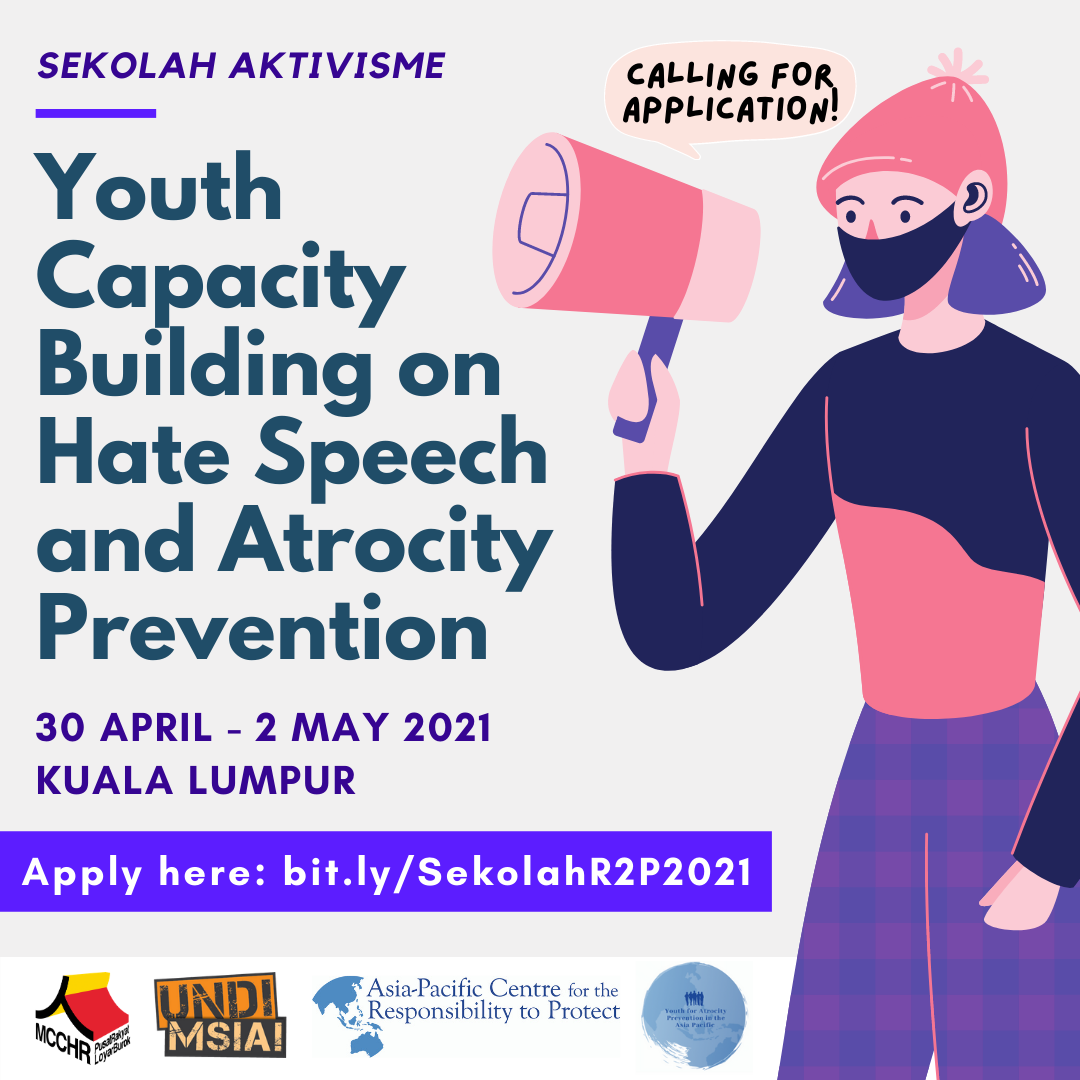 The two projects, Sayang Kita and Henti Benci, can be seen on Instagram. A Spotlight report on the projects was also written, and can be read here (PDF, 480KB).
Bangladesh
From February to April 2021, the Centre for Peace and Justice, BRAC University undertook a project called "Drivers of Atrocity: Promoting Youth-Led Community – based Prevention in Bangladesh", led by Mofaq Kharul Taufiq.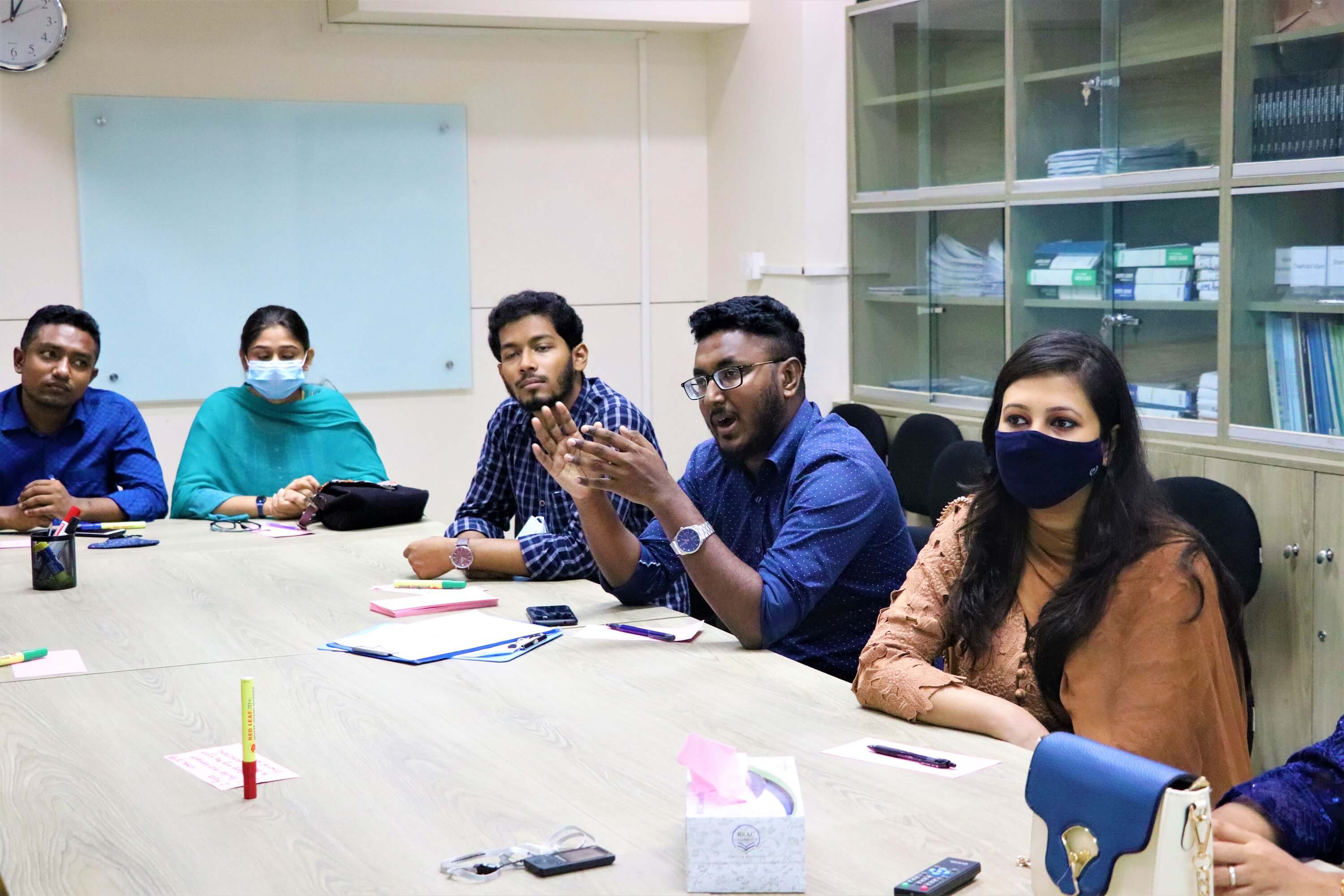 It aimed to uncover young people's knowledge of, and attitudes to, atrocity crimes, and to explore drivers and prevention strategies in Bangladesh. Focus group discussions and key informant interviews have been held with a range of young people including youth from indigenous ethnic communities from Chittagong Hill Tracts and Cox's Bazar (Rakhine), the Urdu speaking Bihari community, religious minorities, university students, madrassa students, host community youth in Cox's Bazar, and emerging youth leaders.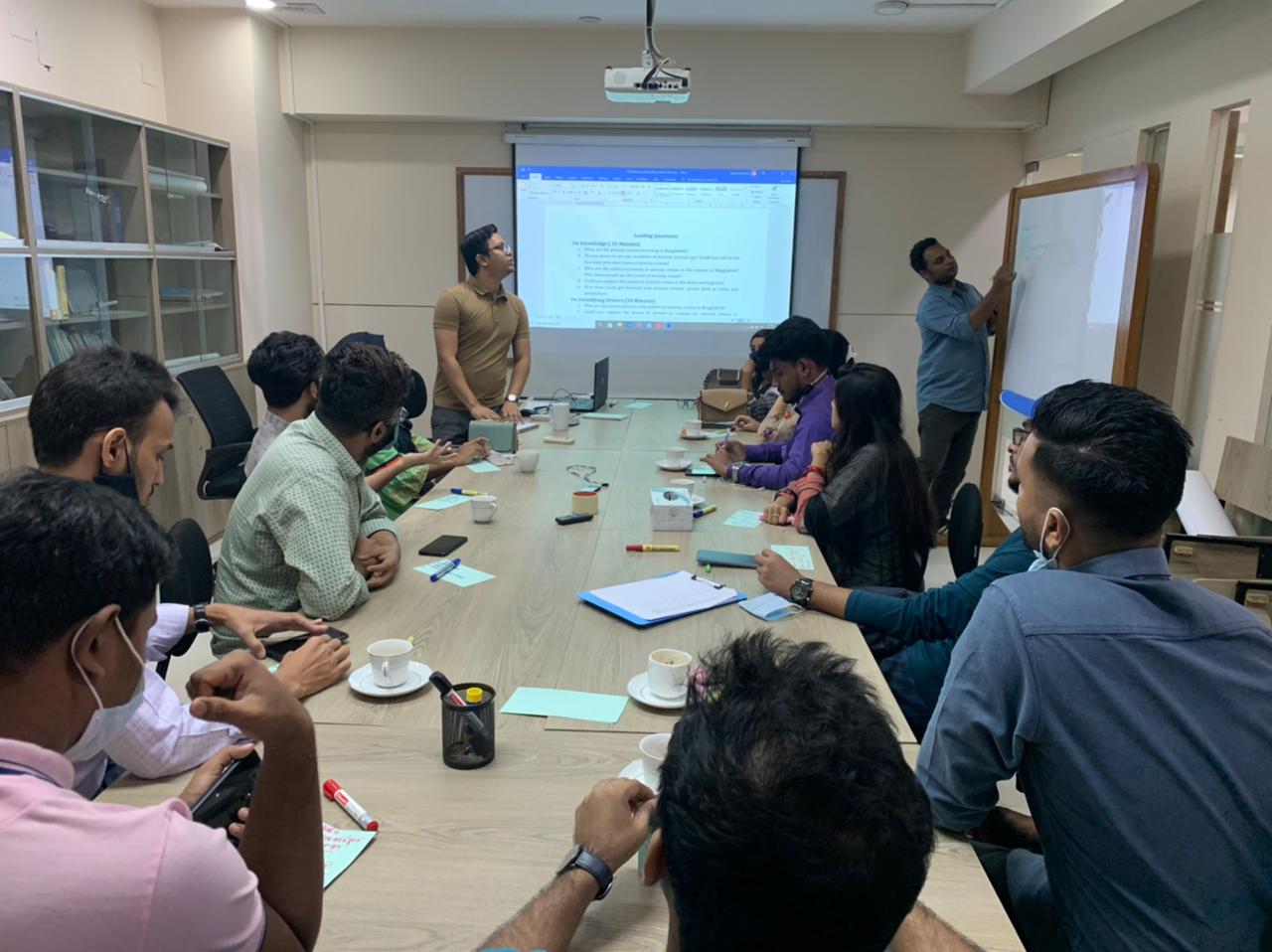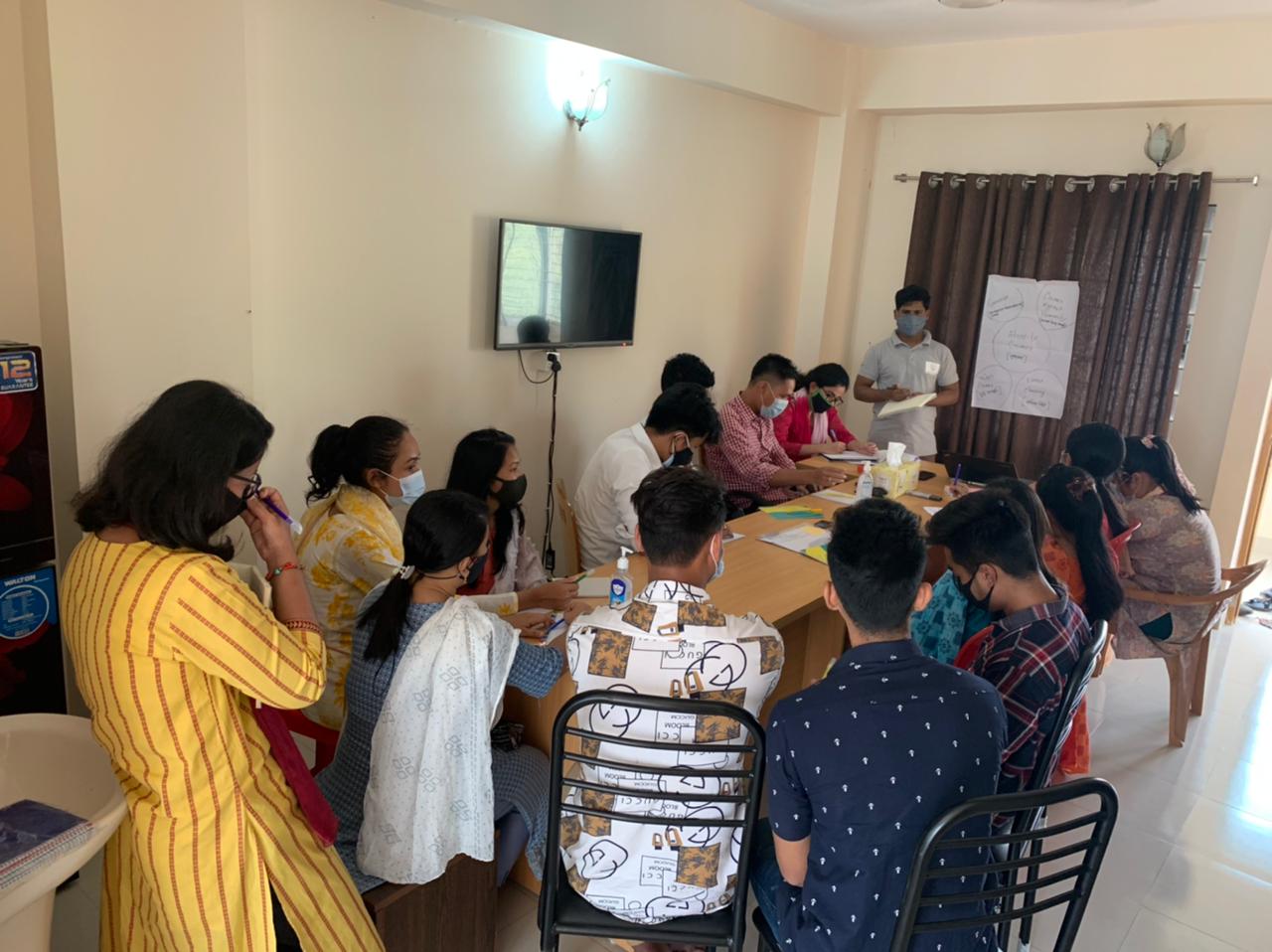 More details can be found in the Spotlight report (PDF, 1.6MB).